News & Insight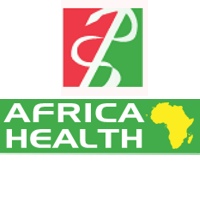 Rodnight at Africa Health
DATE: 24.04.2017
We're delighted to confirm our attendance at the Africa Health show in Johannesburg from the 7th to the 9th June 2017. Stand 2F11
In conjunction with Medilink we are taking a record 12 square metres this year and will be showcasing products from many of our clients. We're particularly pleased to welcome Salter Labs to the stand, with their range of respiratory care products. Commenting on the decision to take part, Vikash Dudhia, Director of International Sales at Salter Labs, said "This is a great opportunity for us to expand into Africa, with the backing and support of The Rodnight Partnership. This gives us a cost effective showcase for our products, and a chance to meet existing and new partners in the area".
Also attending for the first time will be Delta Medical International, the neonatal specialist company based in Sheffield.  Delta will be showing their MBJ20 neonatal jaundice meter, and will be launching the new RM15 respiration monitor for apnoea detection.
Other products on show will be surgical instruments from Single Use Surgical, active mattresses from Harvest Healthcare, warming cabinets from EmMed, as well as ENT accessories and cameras from Bionix and Firefly.
Three members of the Rodnight team will be in attendance. Martin Rodnight, Tony Coleman, and our new neonatal specialist Becky Rodnight. We very much look forward to welcoming customers  to our stand, 2F11, as well as many old friends and  business acquaintances.
PREVIOUS POST
NEXT POST