News & Insight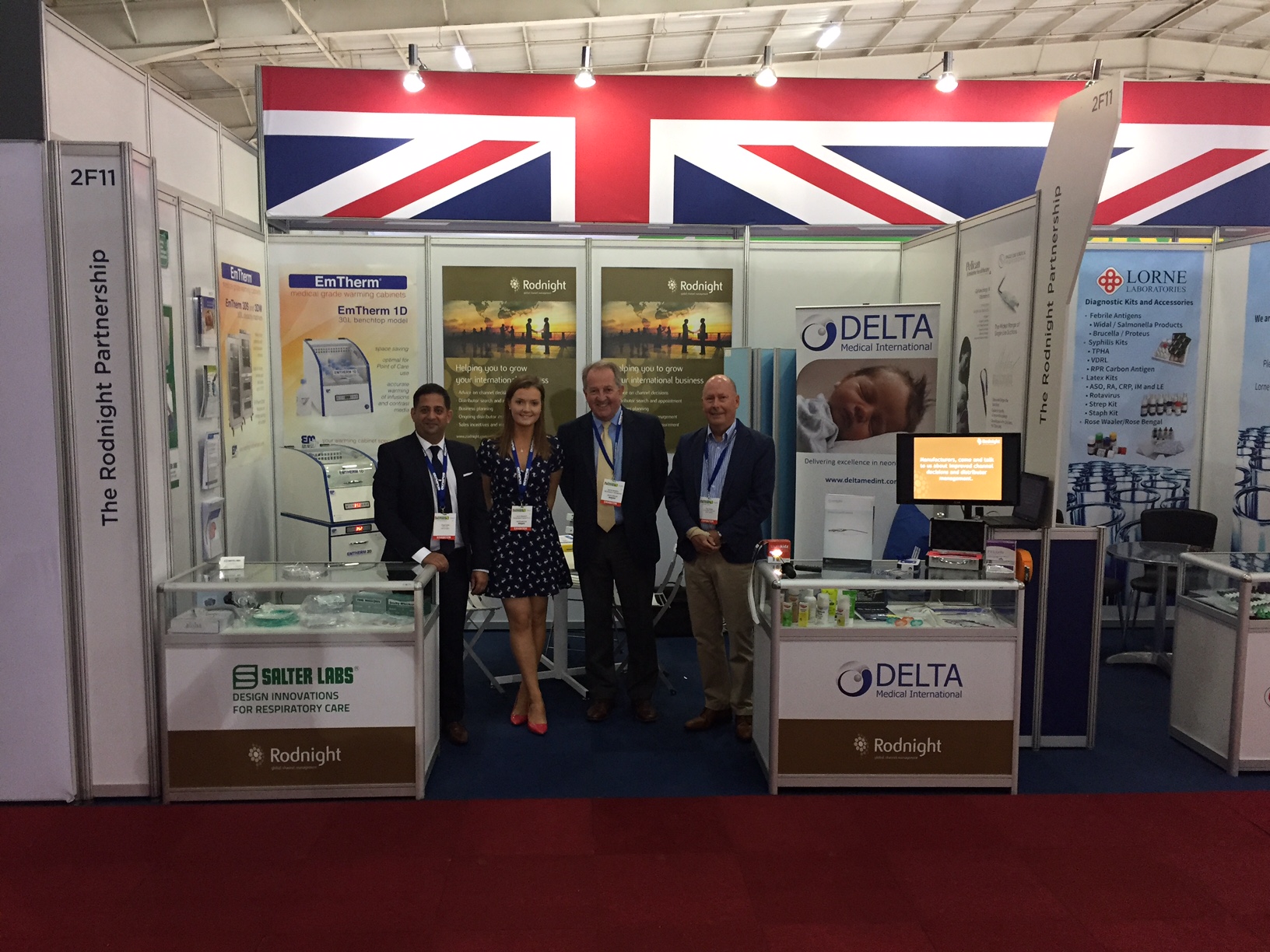 Valuable leads for all at Africa Health
DATE: 14.06.2017
It was a good three days at Africa Health for all of the Rodnight clients. Delta Medical had significant interest in both the MBJ20 jaundice meter and the recently launched neonatal apnoea monitor. Discussions are now underway to appoint a distributor. A visit from Mr Rodney Steven, Managing Director of Medical Equipment Consultants, to see the Delta products resulted in an invitation to tour the soon to be opened Nelson Mandela Children's Hospital, which was a great honour and a real treat.
Our most recent client, Utermohlen, had great interest shown in the product range and discussions are already at an advanced stage with a national partner. Martin Rodnight will be returning in the coming months to progress this relationship further.  Our Polish manufacturer of fluid and blanket warming cabinets, EmMed, secured the opportunity to quote at two of South Africa's largest private hospital groups.
Pelican Feminine Health and Single Use Surgical used the show to present their product ranges to the South African market for the first time, with a view to appointing distributors throughout the region. Many leads were taken and these will now be analysed and discussed, before planning a further visit to move to the next level.
With the second largest stand on the British pavilion, The Rodnight Partnership made a powerful impression, and the stand was busy throughout the exhibition. We have already indicated a wish to return next year.
PREVIOUS POST
NEXT POST