News & Insight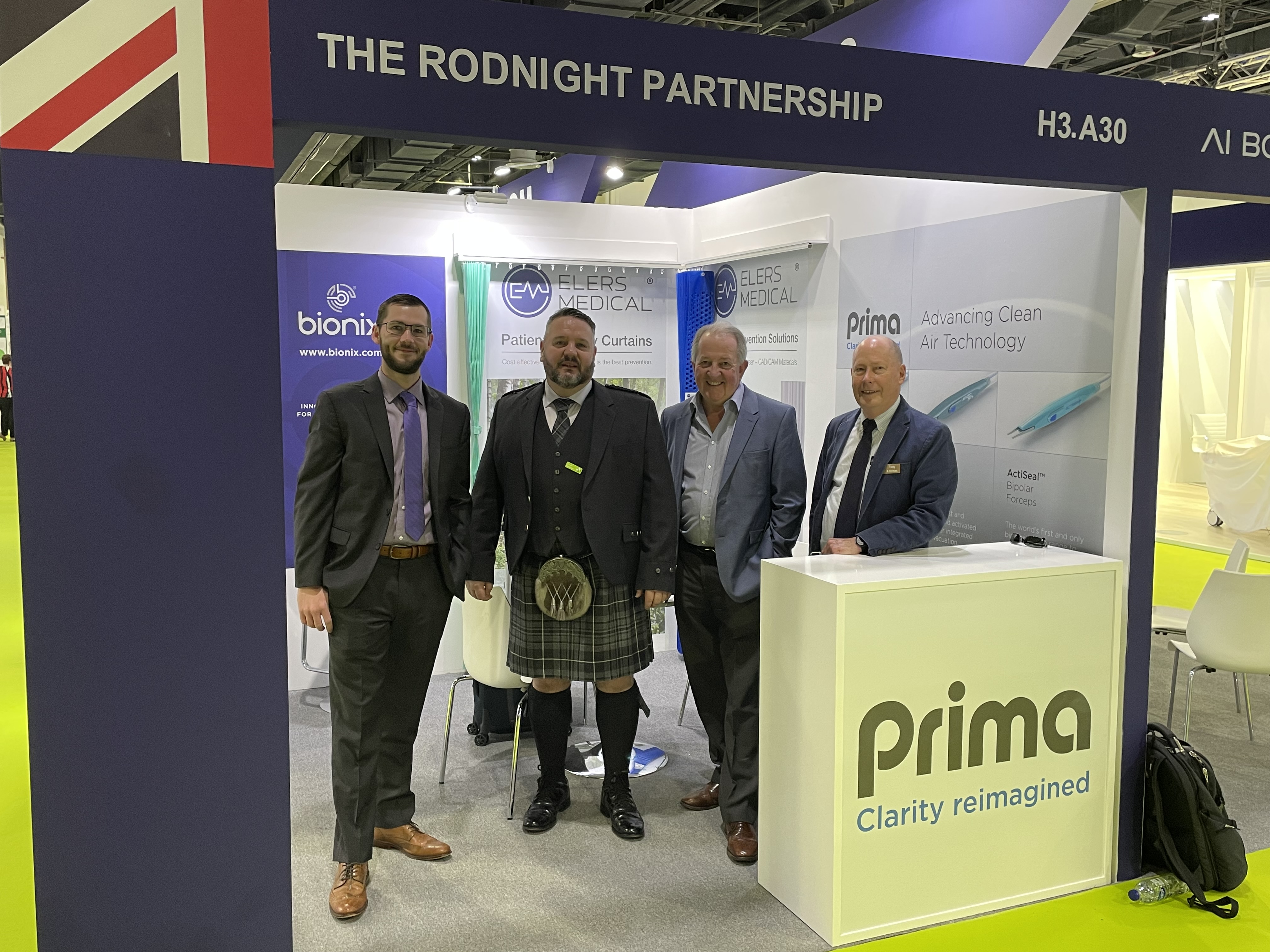 Arab Health – Dubai 2022 – Good to be back!
DATE: 1.03.2022
A terrific week at Arab Health. A good attendance, and they were high quality visitors as well. Not so many from S.E.Asia this time around but very well attended from the MENA region.
The Rodnight Partnership hosted Prima Medical who showed the latest technology in electrosurgical plume evacuation, and Bionix Inc, with ear care products and neonatal consumables. We were also delighted to welcome our new partner, Elers Medical, with their range of disposable anti-microbial curtains. Commenting on the experience, Angus Kennedy, Operations Director, Elers Medical Finland, said "We had a great show and had well exceeded our target number of quality leads before lunch on the second day! Being on the Rodnight Partnership stand allowed us the benefit of cross fertilization with other exhibitors and this had a significant effect. We will certainly consider doing the same in 2023"
The Rodnight Partnership has exhibited at Arab Health for the last eight years and it has always been a worthwhile exercise. We have already booked for 2023 and would be delighted to hear from any company wishing to join us.
PREVIOUS POST
NEXT POST