News & Insight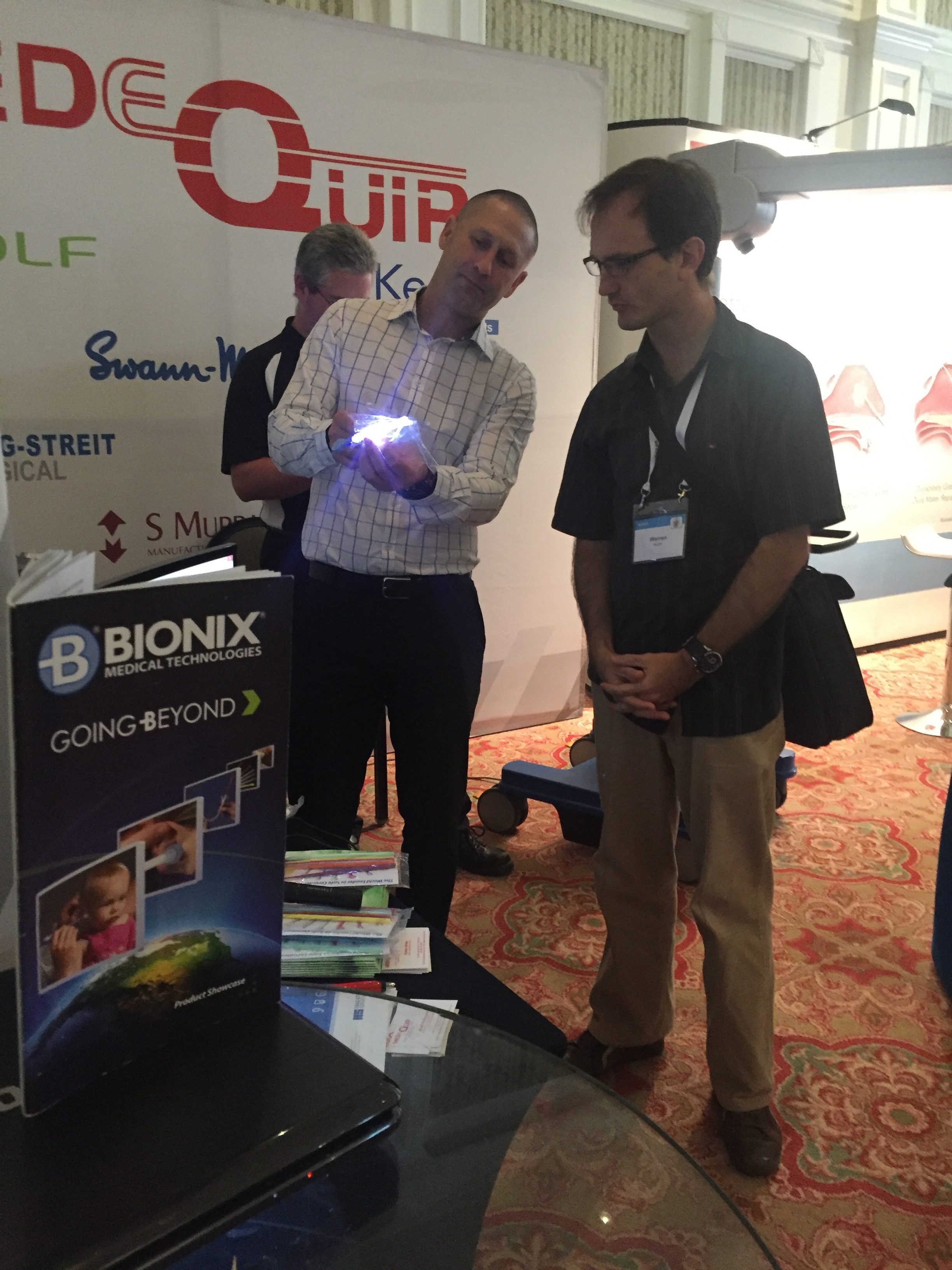 Successful ENT congress in Port Elizabeth, South Africa
DATE: 31.10.2017
We were pleased to be able to support our South African distributor,  Medequip, at the recent ENT Congress in Port Elizabeth. Managing Director, Martin Rodnight was present to give training and support on behalf of two of our top clients, Firefly Global and Bionix.
Special offers on the Firefly DE1250 wireless endoscopy camera created a great deal of interest and many cash sales at the booth. Likewise, the range of Bionix lighted ear curettes proved extremely popular and sold out before the end of day two.
Meetings were also held with Keith Furbank, CEO of Lanoy Medical, the highly respected ENT specialist company, with whom we have been working for many years, and with another old stalwart of the medical industry in South Africa, Marcus Medical.
PREVIOUS POST
NEXT POST