News & Insight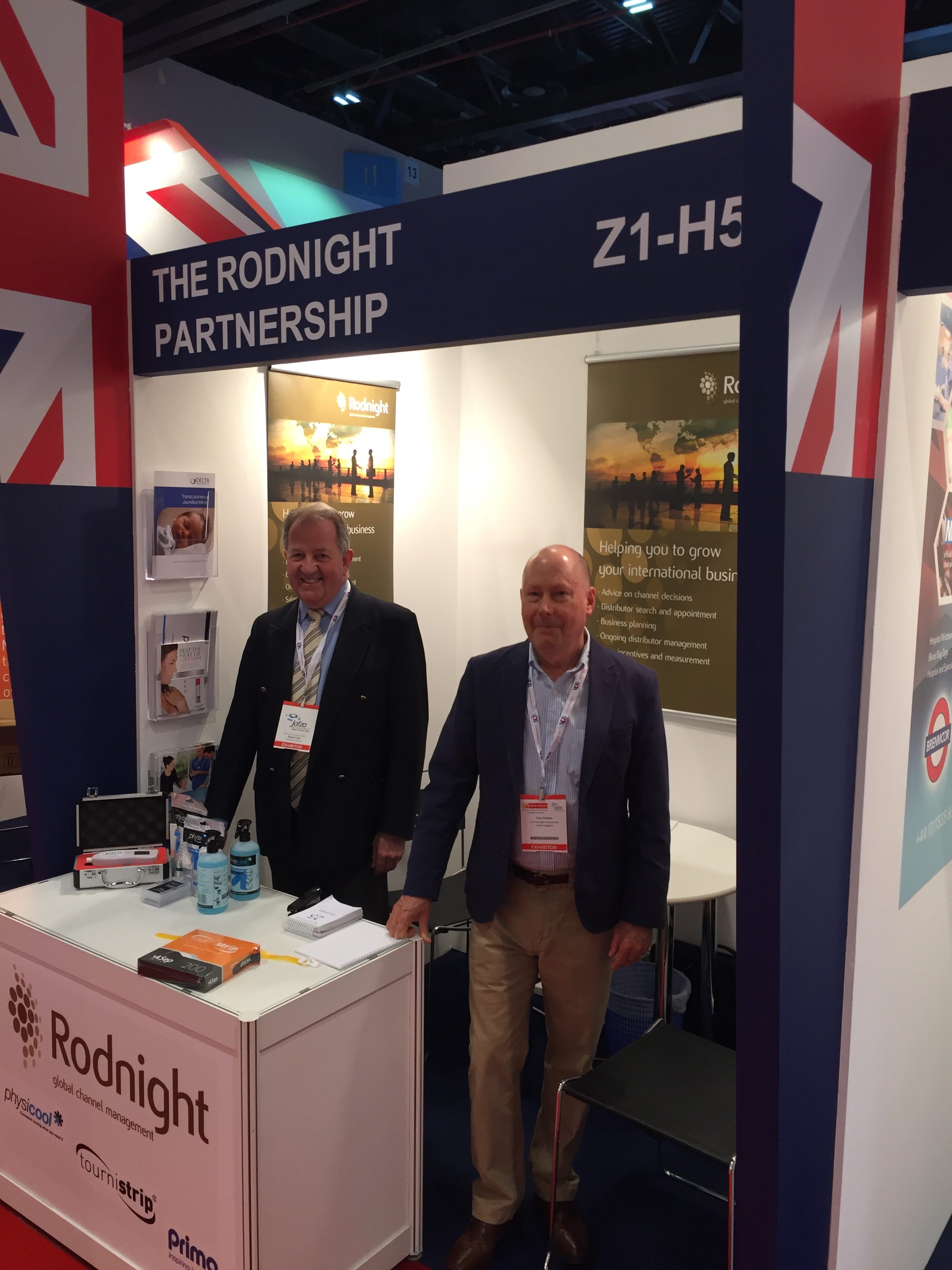 Huge success for Rodnight at Arab Health
DATE: 6.02.2017
What a great week at Arab Health! We were busy for the entire show, with good interest shown in all of the products on display. A delighted Kay Russell, Director of Physicool,  was able to close a large number of good business deals, as well as finding a new supplier of raw material, and has already signed up to be with us for next year! With the assistance of The Rodnight Partnership Tom Brooke from Prima Medical was able to finalise a decision on distribution channels for Saudi Arabia and the UAE, as well as meeting new distributors from all around the Gulf.
Other products promoted on the stand included the unique Tournistrip from ASep Healthcare,  beds and mattresses from Harvest Healthcare,  and the MBJ20 jaundice meter from Delta Medical International, all of which generated a great deal of interest.
Commenting on the week, Tony Coleman, Middle East expert, said:  "This was a great showcase for our products, as well as being a terrific opportunity to meet with distributors new and old. We were busy from start to finish, and the time flew by!"
This was the biggest ever Arab Health and the visitor numbers were at record levels. Following last week's success The Rodnight Partnership has already indicated to Medilink that we intend to return in 2018, and with a larger stand.
PREVIOUS POST
NEXT POST