Another Successful Arab Health
A really busy four days at Arab health. A great position in hall 7,  as part of the Medilink group, ensured a steady flow of quality customers. All of our partners, CleanPatch, Bionix, Tournistrip, Omni Pro and Prima Medical were successful in signing up new distributors. Further afield, in hall 1, our long standing client, Firefly Global, enjoyed an equally successful week, with many meetings with existing customers, and new distributors appointed in Jordan, Qatar and Egypt.
Now the real work starts, with the follow up of all the leads and business discussions. We will be back in the region towards the end of March.
Preparation underway for Arab Health 2019
We're just back from a quick pre-Arab Health visit to Dubai and Abu Dhabi. All looking good for a great show! We'll be back there a few weeks after the show as well, to follow up on all the leads generated. Exhibitions are only worth doing if they are properly planned, executed and followed up. A fact sadly missed by many companies.
We look forward to seeing many friends and business colleagues at Arab Health 2019, Dubai WTC, 28th to 31st January. Come and find us in hall 7, stand 7H30 and see products from ASep Healthcare, Prima Medical, Bionix Inc, CleanPatch, Delta Medical and others
Christmas Party 2018
Great to be able to host our clients and partners at Ronnie Scott's this week. A fabulous afternoon of entertainment provided by the wonderful Natalie Williams and the James Pearson band. A few sore heads the next day!
It has been a good year for business and we all look forward to a successful 2019.
May we take this opportunity to wish all of our many friends and colleagues in the business an enjoyable festive season and a happy and prosperous New Year!
Medica 2018
CEO Martin Rodnight was in Dusseldorf recently to assist a record number of Rodnight clients who had stands at the Medica show. In hall 16 alone we had exhibits from Prima Medical, Firefly Global, Surface Medical, ASep Healthcare and Delta Medical. Further afield we supported Bionix Inc, HMD Hong Kong and Sumer.
Medica is always a great opportunity to meet with clients and customers, old and new, as well as giving the opportunity to see what's new on the market. The Rodnight Partnership had meetings with a large number of potential clients and we look forward to working with many of these in the future.
Delta at Medic East Africa 2018
A good show for Delta Medical International at the recent Medic East Africa congress. Held at the KCC in Nairobi the congress attracted doctors , nurses and buyers from  all over Kenya and many of the surrounding countries. On show from Delta, and generating much interest, were the MBJ20 hand held bilirubin meter, and the new neonatal apnoea monitor.
Also on show was the OmniPro stethoscope from HMD Hong Kong. Always a winner at exhibitions, stock of the OmniPro sold out before the end of the first day!
Summer Party in London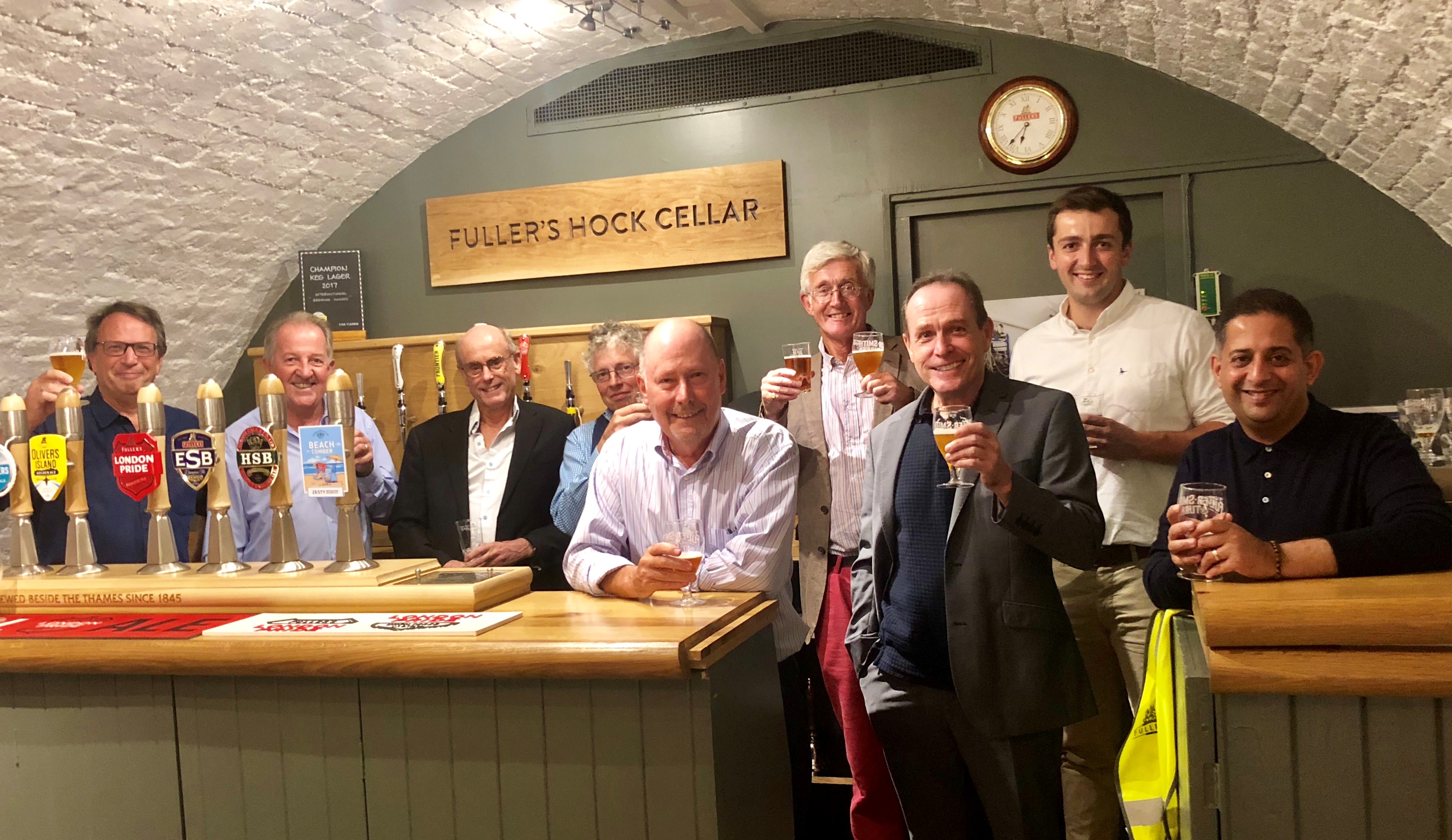 The Rodnight Partnership Summer Party was held in London this year, starting with a tour of the Fullers Smith and Turner brewery in Chiswick. A superb tour by our guide, Tia, followed by a tasting of all sorts of different brews, got us off to a terrific start.  Next stop The Clachan in Kingly Street,  for a top up, before enjoying a fabuous dinner at Shampers. Good food, wine and beer, in excellent company made for a truly superb evening.
Praestet sign two year contract with Rodnight
We were delighted to take advantage of our joint attendance at the recent Africa Health exhibition to sign a two year consultancy agreement with Praestet (Pty) Ltd, makers of the Symba child cot.
The Rodnight Partnership will take on the Symba cot, and other products, for sales throughout East and West Africa,  the Middle East, South East Asia and Scandinavia. Commenting on the signing, Jed Aylmer, CEO of Praestet said: "We're delighted to have The Rodnight Partnership on board at this critical stage in the development of our company. We have Symba already on trial in the UAE, and we have the new powered version in production right now. We look forward to growing sales of the full range throughout the Rodnight territories."
Martin Rodnight said: "This is a great company and a great product. The Symba cot is already in use at the much respected Nelson Mandela Children's Hospital in Johannesburg, and we are confident that we will be able to repeat that success in a number of key countries."
It's time for Africa Health 2018 !
As reported before, The Rodnight Partnership will be exhibiting at Africa Health next week, for the fifth successive year! We're delighted to have Bionix Corporation and HMD Hong Kong as our prime partners this time. Also on display will be neonatal products from Delta Medical International, and laryngoscopes from the leading British supplier, Timesco.
This is always a big show for us, given our strong presence in the region, so we look forward to seeing many old friends, as well as new customers.
Come and visit us on stand 2F12 .
Rodnight at Africa Health, May 29th to 31st
We are pleased to confirm that for the fifth consecutive year we will be exhibiting  at  the Africa Health show in Johannesburg at the end of the month. Products will be on show from many of our clients, including HMD Hong Kong, Delta Medical International, and Bionix Corporation.  The Rodnight Partnership has a long history of success in the Southern African markets and we look forward to helping our clients to develop sales in this exciting region.
Come and visit us on the British pavilion. The exact stand number to be advised.
Successful Asia Health Show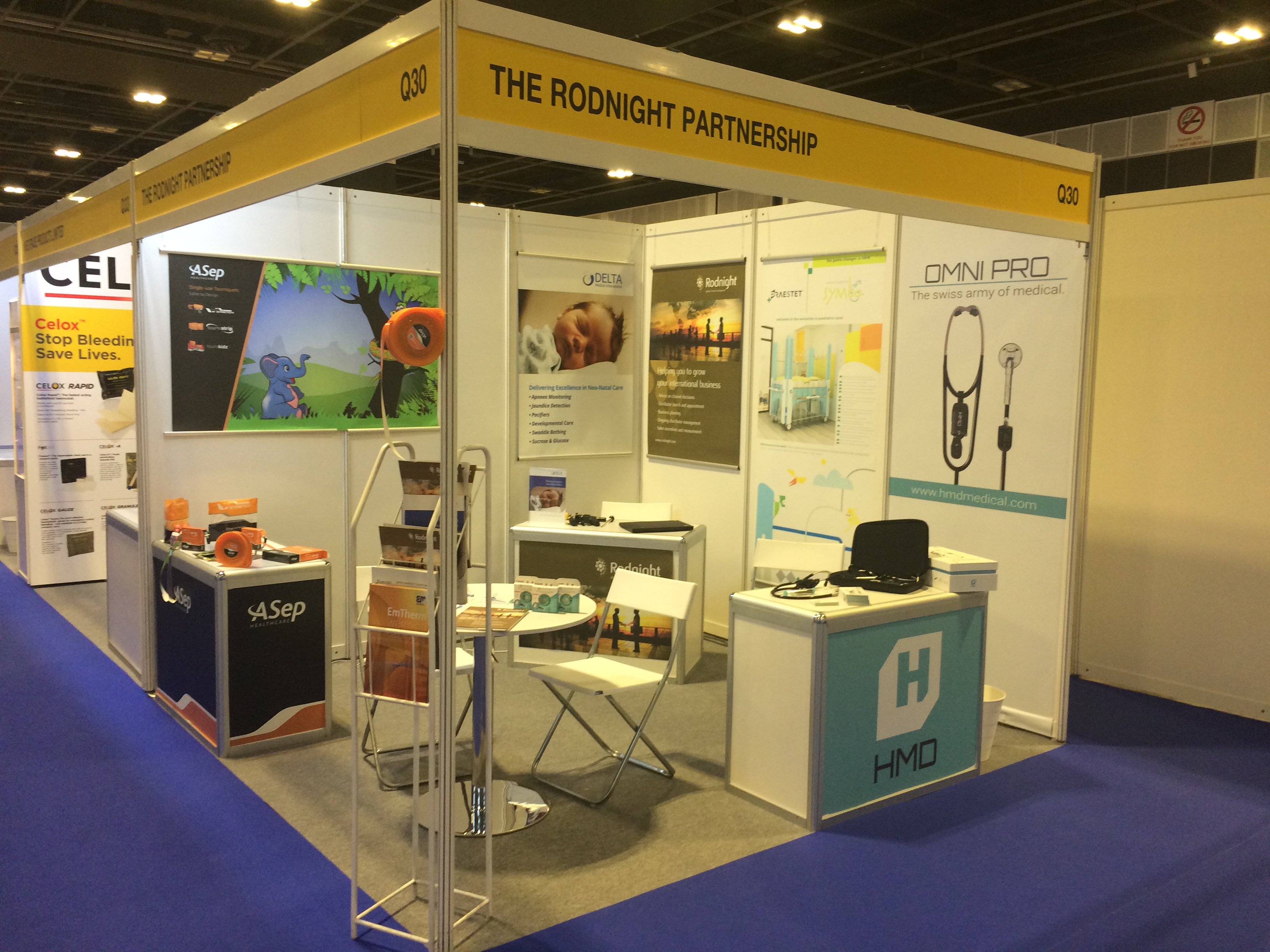 A very good three days at the Asia Health show in Singapore. Attended by Andy Hasbun of HMD Hong Kong and by Ian Mahwhinney of ASep healthcare, showing respectively the Omni Pro diagnostic device and the Tournistrip disposable tourniquet. Both companies were able to appoint regional distributors as a result of attendance here.
Amongst other products on show were the neonatal range from Delta Medical International, ENT accessories from Bionix Corporation and wireless cameras from our long standing client, Firefly Global.
Plans are now underway to attend the Medical Fair Asia at the end of August, in order to continue our expansion into this exciting market. Companies wishing to join us should contact our marketing team through this web site.